Gordon Eriksen – Principal, User Experience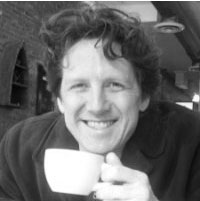 Gordon began producing consumer media products in 1989, business to business multimedia in 1994, and websites in 1995 as a Web Producer at Portogallo Digital. He was a senior consultant with marketing concern The Growth Strategy Group before becoming Director of Information Architecture at the Austin-based ebusiness consultancy EpicEdge, V.P. of User Experience at Synergnic LLC, and Director of the Design Studio at Andrews Consulting Group. His personal expertise includes multimedia design, information architecture, user profiling, and film direction. His awards include fellowships from the National Endowment for the Arts, the New York Council of the Arts, the Jerome Foundation, and the Ford Program of the Ford Foundation. He is a member of the Experience Design community of the AIGA, the Association of Independent Video and Filmmakers, and of the Writers Guild of America East. He holds a Bachelor of Arts in Visual and Environmental Studies from Harvard University.
Scott Klein – Principal, Technology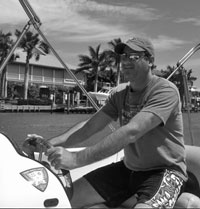 Scott has held positions as Director of Consulting at Chicago-based Technology Partners Consultants and Director of Ebusiness at Andrews Consulting Group.  He has spent the majority of his career designing, developing and managing e-business solutions and has worked with clients in a variety of industries to transform their businesses to e-business, with a special focus on creating highly usable systems for maximum user adoption and project success. Major recent projects include a supply chain website for a global energy company; a dealer extranet application for a major shipping company; and an intranet application portal conversion for a Fortune 500 information services company. Steve has certifications in a variety of technologies and disciplines, including Microsoft Systems, Java, and technology project management. He holds a BA in Business Administration from Lake Forest College.
Mark Sherrill – Principal, Design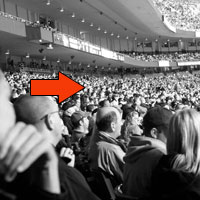 Mark was Creative Director at Elizabeth Dow LTD., where his clients included Saks Fifth Avenue, FOX Television Network, Nordstroms, Jockey, and the Andy Warhol Foundation, before moving to the ebusiness world with Creative Director positions at The Growth Strategy Group, EpicEdge, and Synergnic LLC. Most recently he was a Creative Director at Shutterstock, managing a team of over 40 interface and experience experts, and where his design of the iPad App for Shutterstock won him the Webby Award in 2013.  His personal expertise includes multimedia design, interface design, print design, and illustration. His print designs, illustrations, and paintings have been selected for public exhibitions, including shows at the Art Directors Club (NYC) and the Visual Club (NYC). He holds a Master of Fine Arts in Illustration and Design from the School of Visual Arts, and a Bachelor of Fine Arts in Illustration and Design from Western Carolina University.
Di Jayawickrema, Communications and Digital Media Manager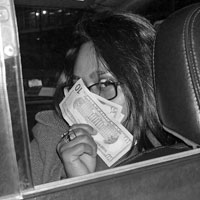 Di holds a M.B.A. with dual concentrations in Marketing and Management Information Systems from Binghamton, and a B.A. in English, Summa Cum Laude, from Binghamton. In 2006, she co-created and launched a social networking website for films, MovieCow.com. Prior to joining Waverly Hicks, she worked as the Marketing Manager at The Moneypaper, the leading direct investment financial newspaper in New York, and as a Project Manager at Pinpoint Image, a website development and marketing company for major restauranteurs in New York City.
 Becky Cartine, Software Engineer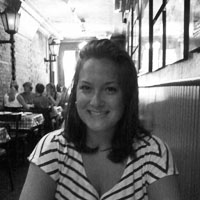 Becky graduated Magna Cum Laude from University of Pennsylvania with a B.A. in Mathematics. She has been a Java developer for more than a decade, with a deep understanding of Tomcat, Struts, XML, and other open source Java technologies.  She creates web interfaces for Waverly Hicks using HTML, CSS, XSL, AJAX, JavaScript, Tiles, and JSP technology, with support for localization using JSTL and Struts tag libraries. Prior to her work at Waverly Hicks, Becky was a Senior Software Engineer at Publishing Data Management and Datek Online Holding Group.
Alix Florio, RE Marketing Consultant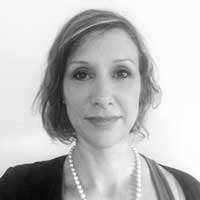 Alix graduated from Wellesley College with dual degrees in Political Science and Anthropology. She worked in communications for New Line Cinema, Time-Life Books, and as a media planner for McCabe and Company in NYC.
Alix was born in New York City and attended PS6 and Hunter College High School on the Upper East Side. She works in real estate and has a deep understanding of the needs and interests of today's tenants and buyers. Over 20 years she has written copious publicity and marketing copy for online and print publications, magazine articles, and blogs with consistent, and engaged, readership.  As a consultant at Waverly Hicks, she has assisted a number of owner/managers in positioning their properties online for maximum results.
Alisha McCurty, Senior Registrar and Archivist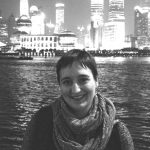 Alisha holds a Master of Fine Arts in Studio Art from Stony Brook University, a Master of Arts in Sculpture, and Bachelor of Fine Arts in Sculpture, both from Indiana University of Pennsylvania. Prior to joining Waverly Hicks she taught in the Sculpture Department at Stony Brook University with coursework focusing on contemporary sculptural practice and digital media archiving. Her awardsinclude Joan Mitchell Foundation MFA Grant for Painters and Sculptors, Vermont Studio Center Residency Scholarship, and Maurice M. Goldberger Fellowship. Alisha's artwork has been exhibited in New York, Chicago, Pittsburgh, Shanghai, China and Zagrab, Croatia.