An owner of between 5000 and 10,000 apartments in more than two dozen buildings in Manhattan and Riverdale uses Equinox to market apartments in a multipronged strategy aimed at brokers and direct prospects.
Integrated with the property management system, Equinox gets availabilities in real time as they are released by leasing supervisors.
For consumers, a selection of these listings – with the latest photos and one of more than 700 unique floorplans – are published via XML to a number of direct-to-consumer websites, such as StreetEasy. They are also made available and fully searchable in Facebook via the Equinox Facebook App.
Brokers and listing supervisors receive a daily email blast with these apartments plus additional inventory not seen by the public. These blasts, formatted for smartphones, contain links to floorplans, images if available, incentives, and showing notes.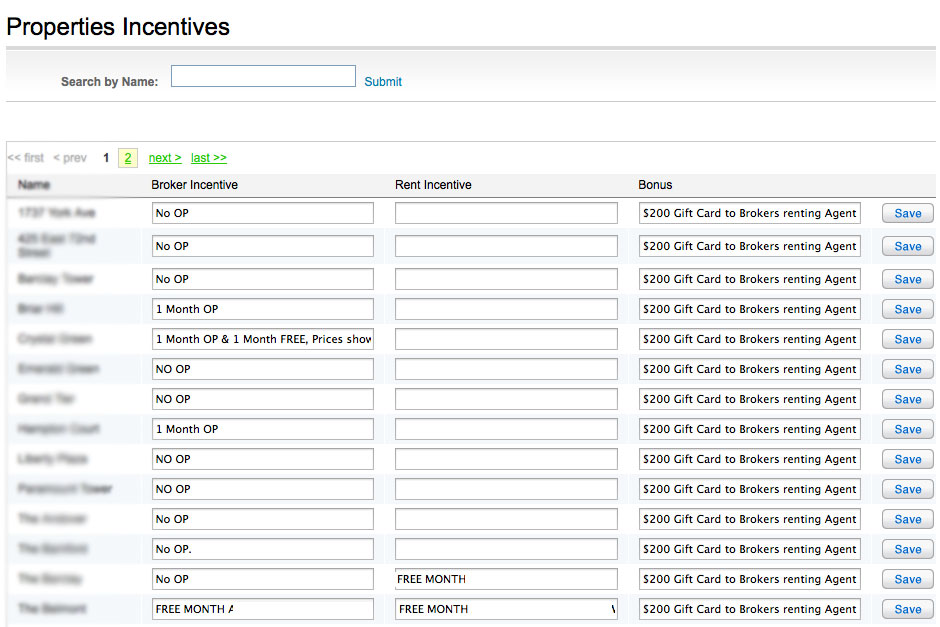 In addition, broker-community sites such as RealPlus and OLR get daily files delivered via FTP for overnight consumption into their own propriety databases that brokerages pay for access to.
The mobile site displays these listings to both brokers and direct prospects in an easy-to-use format that features calls to action including both DNI-trackable phone numbers and contact forms that are integrated directly with the owner's internal CRM system.