An owner of approximately 5000 apartments in Nassau and Suffolk Counties in more than 70 locations uses Equinox as the source for listings data that is syndicated to multiple local real estate sites.
With the completion of both XML and file-based feeds to various publishers, this owner/manager is able to use the Equinox Listing Manager as the single input for all online marketing of apartments. With more than half of all deals coming direct via the web as opposed to broker driven, this is no small time saver.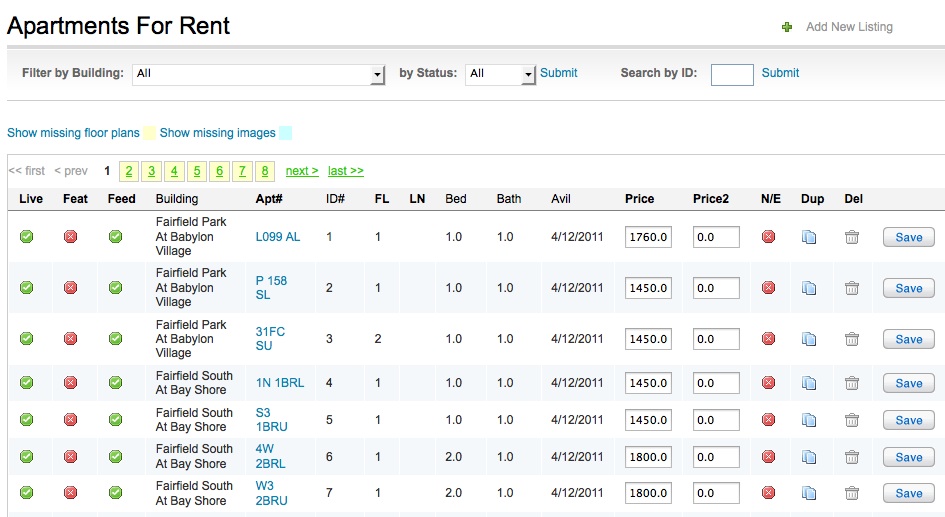 Equinox serves up floorplans, photos, descriptions, amenities, directions, and current contact information for the more than 50 onsite agent-employees that are involved in leasing operations. This has eliminated a bottle neck of directing prospects to the correct leasing agent.
When rents change en-masse – a condition seen since 2011 – staff are able to enter the changes on more than 700 lines from a list view, saving hours of work.
This owner also uses the Prospect Tracker to manage direct inbound leads and forward them into the company's own CRM system. A convenient report shows traffic volume at the more than 70 locations.