An owner manager with approximately 1500 apartments in 5 buildings in Midtown Manhattan uses Equinox to build an exceptionally strong relationship with their existing tenant base.
Integrated with the property management system, the tenant portal hosted by Equinox contains a host of useful functions for tenants, including:
Rent Pay
Emergency Contacts
Marketplace
Lease Renewal Presentment
Referrals
Maintenance Tickets
Doorman Guest Lists
Tenants are able to self-serve their own registration to use the portal by entering their unique security card ID code, so no additional resource in management is needed to administrate the user base.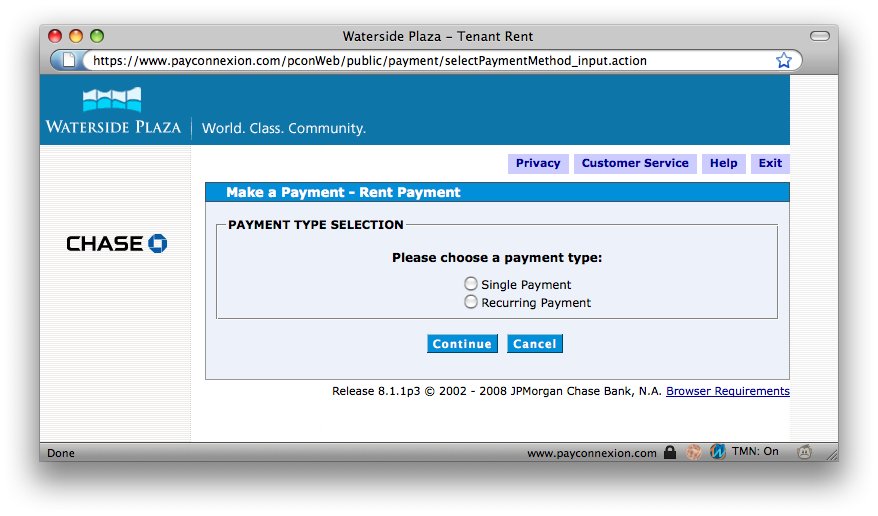 Approximately one third of all households use the Rent Pay system to make single or recurring payments. This is a much loved feature for tenants, many of whom are international workers connected to the United Nations, who are often overseas and unable to mail rent checks.
Another notable feature is the Referral form in the portal – approximately 40 new leases out of 300+ a year are generated through the portal. Tenants who refer a friend via the portal know that they will receive a $1000 rent credit, so one of the best sources of direct leads, requiring no OP to a broker, is the tenant portal.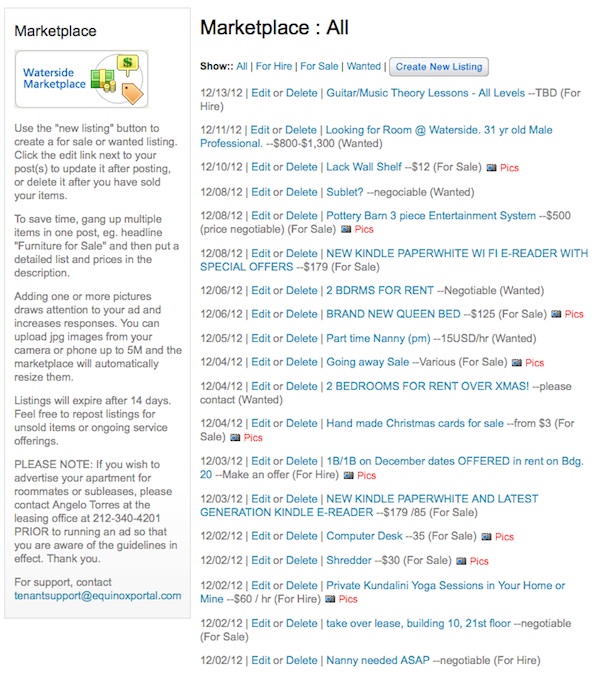 Tenants are also able to directly manage their emergency contacts, including phone and email, thus providing management with the most up-to-date contact list possible – a feature that was vital during Hurricane Sandy.