Streamline Apartments Into Your Social Campaigns
Facebook – Equinox provides an integrated, secure Facebook App that puts all your building and apartment data into your Facebook business pages, where users want to find it.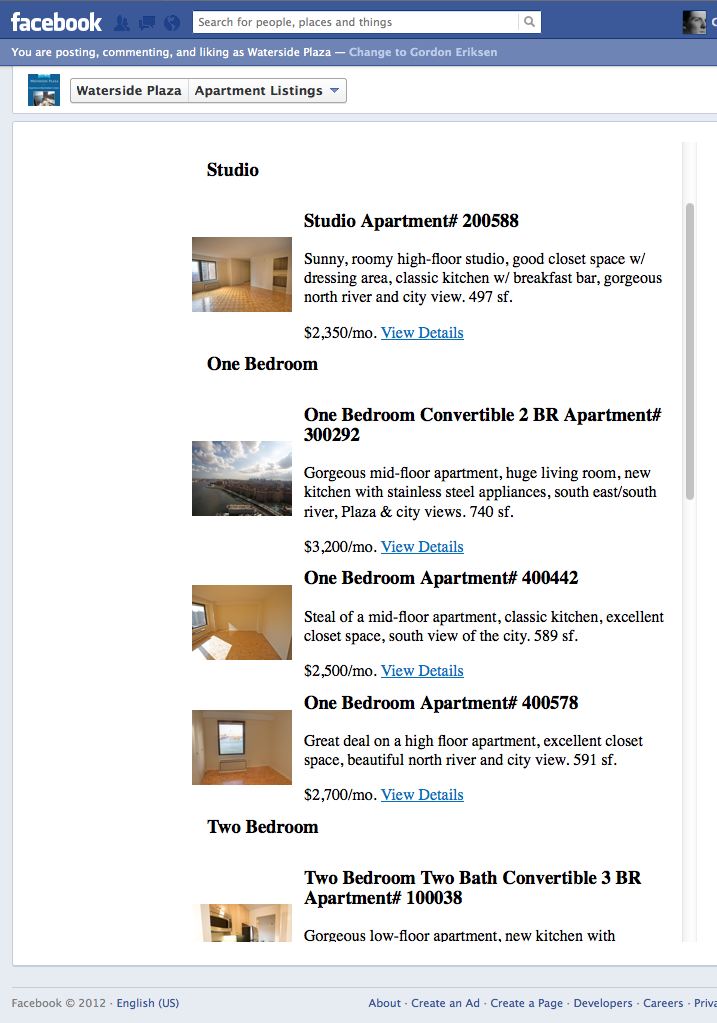 Twitter
Tweet your availabilities from Equinox on a schedule or as needed. Target brokers and other interested parties.