Reports and Workflow That Ensure Your Sales and Marketing Dollars are Spent Wisely
Marketing Spend – Equinox offers unique reports that integrate web and sales office traffic with campaign and lease data. This helps you decide where to spend your advertising dollars.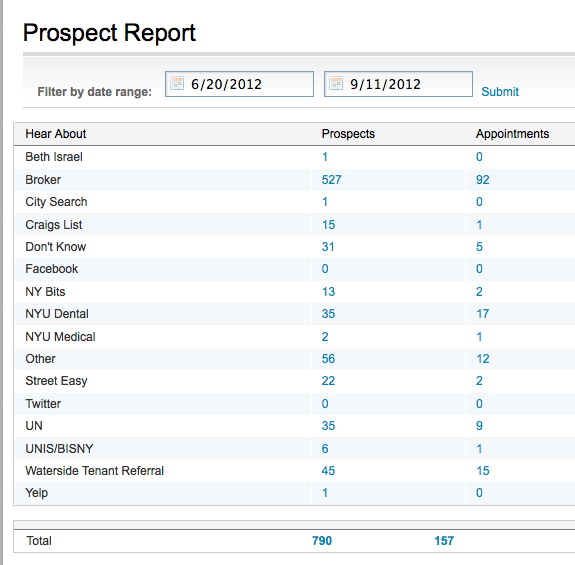 Prospect Tracking – utilize the built in prospect tracker to merge guest card data, web leads, and referrals. Set follow up dates; see which agents are out-performing.